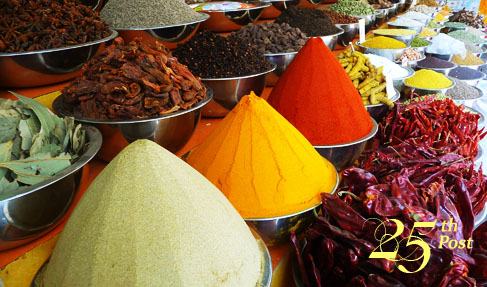 colours of India 25th post
Among the precious jewels, silks, ivory and spices exported across the seas; there was something that was so unique and rare, that it got its name from the land it came from. It was Indigo, the colour deep blue as the sky, which was used to dye the muslins of the Indus Valley Civilization.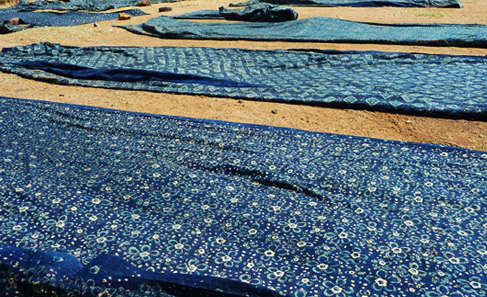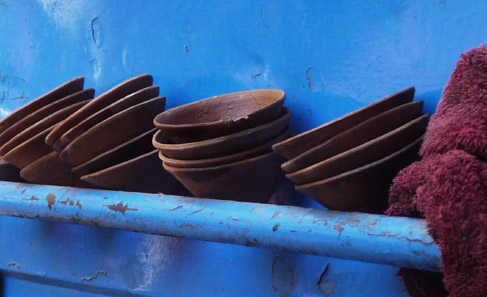 There is no place more colourful than this. From the high snow-white mountains to turquoise seas and everywhere in between, in every street and in every home, in villages and cities, colours strike the eye before anything else in INDIA.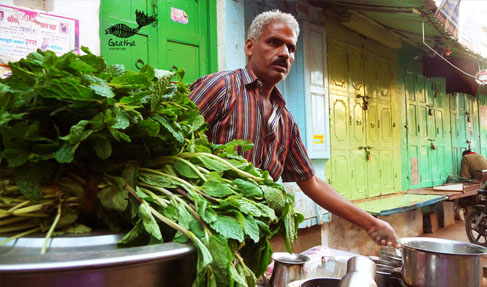 Lost in the vast desert of Rajasthan, with shifting sand dunes in every direction and no sign of water anywhere, tiny bright specs moving across the horizon bring a ray of hope to the thirsty soul. Camels crossing the desert covered in mirror embroidered colourful enliven the thorn filled terrain. Colours are not just for mere pleasure to the eyes, but they also have very important functional significance in our lives.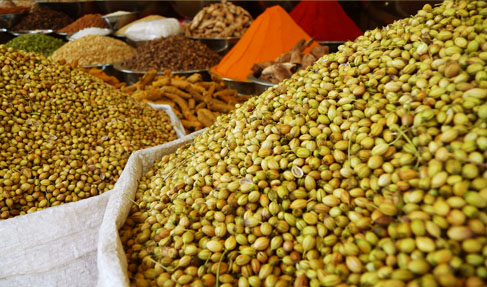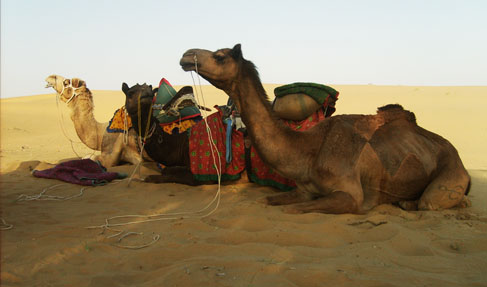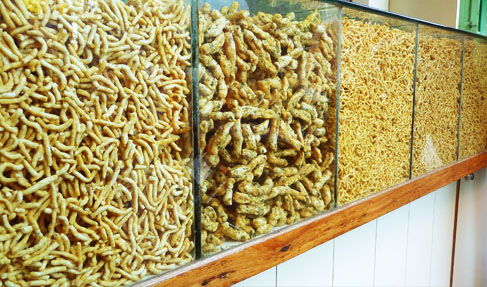 The colours we see around us in everyday things, all came from nature. We took colours from stones, trees and metals in our surroundings and put them in our clothes, food and even architecture. But even in similar environments, there are varied connotations of colour. While the people of Kerala decided to wear white muslin with gold waters in their soothing backwaters, on the other coast of India, there busy checks in contrasting colours. In the desert of Rajasthan, the city of Jodhpur is full ofpastel blue houses and Jaipur is known as the "Pink City" for its pink buildings, while the beige palaces of Jaisalmer almost merge with the sand dunes of Thar.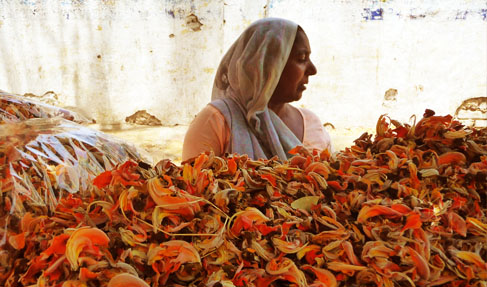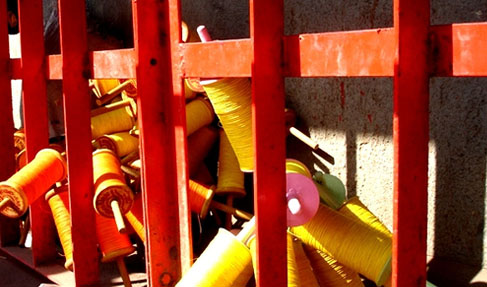 Sometimes colour is so specific that even within a small geographic area, people of different communities are identified by the colour of their turbans, or head scarf. It is in India, that men aren't afraid to wear pink; rather the tanned mustached men proudly flaunt bright pink turbans and shawls, with prints and embroideries in yellow, turquoise, fuchsia and what not.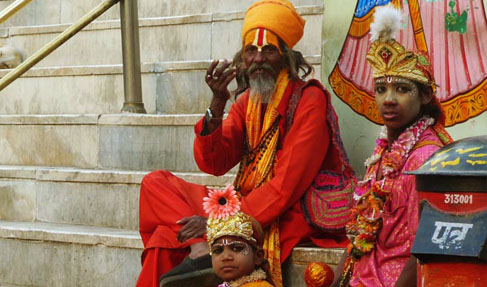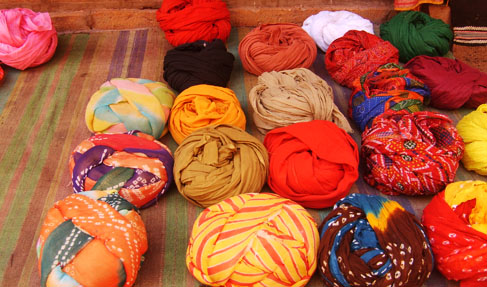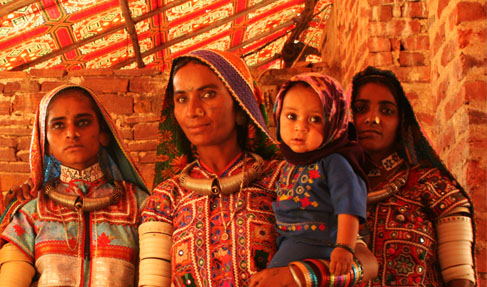 In India, even the Gods have their own different colours. While the dark skinned Krishna wears yellow, Saraswati, the Goddess of learning exudes purity in white. While Hanuman is a bright vermilion, his lord Rama is blue.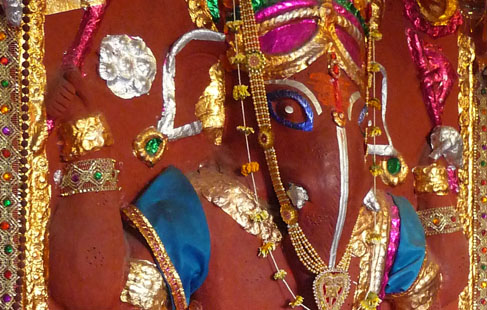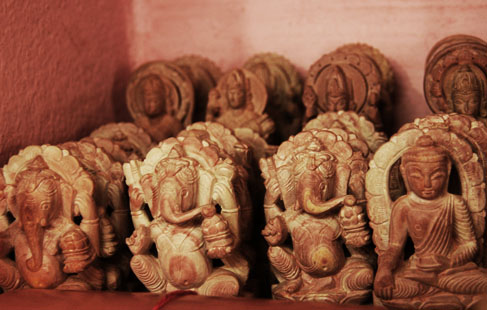 We even wear different colours on different days of the week, white for the Moon on Monday, yellow for Jupiter on Thursday, black for Saturn and if it were possible, we would even wear different colours at different times of the day!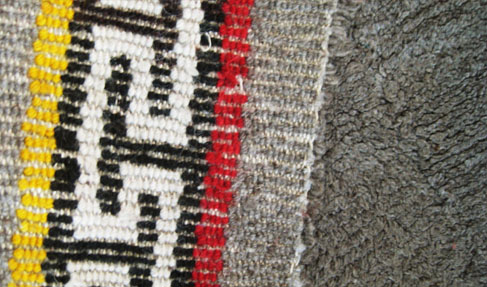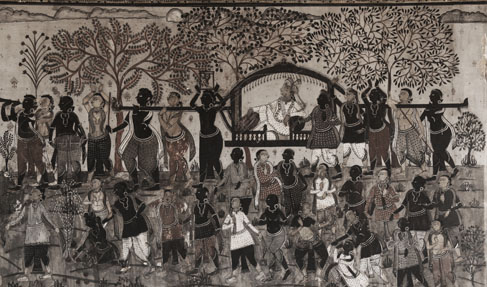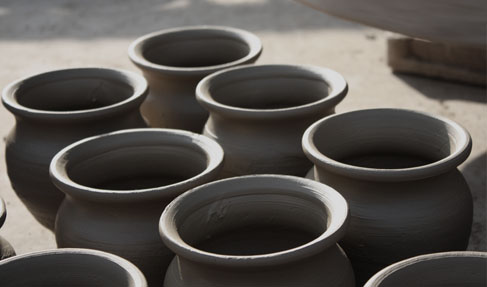 We celebrate colour and we celebrate with colour. We drench each other in myriad colours in the festival of Holi and we wear yellow on Vasant Panchami to celebrate the first day of spring. We smear the bride or groom with turmeric and put a little black spot on their faces to ward off evil."Henna" and "Alta" decorate the hands and feet of brides and classical dancers.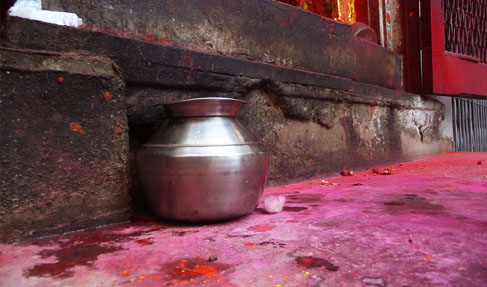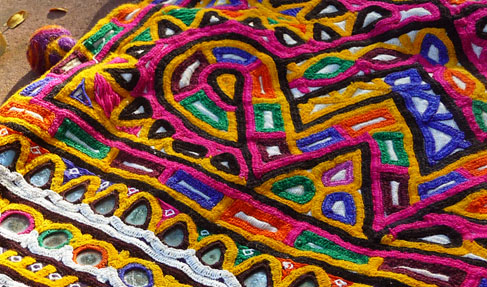 In the cities, we are bombarded with too much of visual information and innumerable colours all together, and we are lost in this sensory overload.Villages have their own palette, a certain set of colours and combinations which may be bright and high on contrast, yet they are in harmony with the simple surroundings. Just as a whiff of a forgotten smell immediately takes us back to our childhood, a glimpse of certain rustic colour combinations make us crave to go to where our ancestors came from.So let's give ourselves a little respite from our pixelated surroundings and savour the beautiful colours of India…!