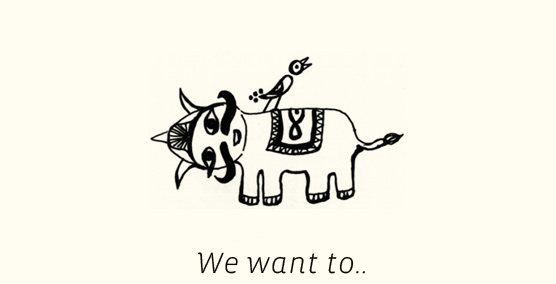 Reopen dialogue & Educate masses
Bring handicrafts back to public memory and debate,such that they remain a part of policy making.
Sell handcrafted produce
Bring business and opportunities to craftsmen and improve their financial situation.
See Beyond the artifact
Tell the tales, traditions and process associated with the craft.
Research and Archive
Build an ultimate online self & people sourced knowledge resource for crafts. A resource that is only partially monitored.
Co-create with buyer and artisan
Highlight utility and malleability of craft to create contemporary artifacts/experiences. Help the artisan create modern day relevant designs, a combination of contemporary and ethnic
Maintain Transparency
Keep all the good practices intact and all processes humane, just and ecologically balanced with regular disclosures.
~