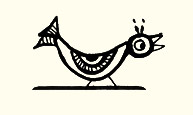 Short films on indian handicrafts, learn about the beautiful history, folk tales, customs, significance, Traditional Designs & making process.
So far as I am able to judge, nothing has been left
undone, either by man or nature, to make India the
most extraordinary country that the sun visits on his
rounds. Nothing seems to have been forgotten, nothing
overlooked.

Mark Twain


Tale 7: Tale of Ajrak | Process of making (English)
Ajrakh is an elaborate block printing technique that involves layering of prints to create unique effects. Interplay of natural dyes and designs of hand-carved wooden blocks bring themes like starry nights and seasons on the fabric. Originally from the Sindh region (now in Pakistan), the craft later flourished in the kutchh region of India and is one of the oldest printing methods alive today.
---
Tale 6: Tale of Wooden Comb | लकड़ी के कँघे
Hand-carved combs are a tradition which has travelled down from the ancient chronicles of hair ornamentation. Kangsi, the craft of making wooden combs is a tradition that is a few hundred-years-old. The array of wooden combs decorated with intriguing carving, jali work, inlay and gold & silver ornamentation is indeed a treat to the curious eyes.

---
Tale 5: Tale of Dhokra | टेल ऑफ़ ढोकरा
Long before faster and cheaper methods of making products came into being, the traditional metal-smith tribes of India used to carve on wax to make 'Bell Metal' sculptures. They were nomads traveling from village to village, fixing up old utensils and selling their lost-wax brass figurines. Their detailed depictions of Gods and Goddesses, intricate lamps, bells and ornaments were greatly revered.

---
Tale 4: A Tale Of Broom | झाड़ू की कहानी
A broom is considered a sacred utility in Indian households. In rural India, it is the first thing that a lady of the house picks up at the break of the dawn, to clean the courtyard and the porch. Called by names like 'Jhadu', 'Bhuari' etc, it is regarded as feminine and often associated with the 'Goddess of wealth'.

---
Tale 3: Tale of Ajrakh | अजरख की कहानी
The etymology of "Ajrakh" can be traced to the Sanskrit word "a-jharat", which means that which does not fade. Since indigo is one of the main colours of this textile, it is possible that Ajrak got its name from "Azrak", which means "blue" in Arabic..



Discover: https://gaatha.org
Shop: http://shop.gaatha.com
---
---
Tale 2: Tale of Lac Bangle | लाख की चूड़ियों की कहानी
These pieces of jewelry are simple in construction but there lies a heap of workmanship and love that these makers put into them. But has anyone ever thought how special the simple looking Bangles is? Learn story and making process behind handmade Lac Bangles in India.
Discover: https://gaatha.org
Shop: http://shop.gaatha.com
---
---
Tale 1: A Tale Of Matka | मटके की कहानी ( How to Make a Clay Pot? )
One might not have had "Ghat, Ghat ka Pani", yet everyone must have drank water from the Matka (An Earthern Pot). But has anyone ever thought how special the simple looking Matka is? It is believed that the potter was a creation of the Holy Hindu Trinity..
Discover: https://gaatha.org