As one steps into the enchanting old city of jaipur, he/she is surrounded by an epiphany of crafts of every kind. What binds them all in the husk of the heat and the lure of the tales is an unending array of colours and motifs, be it pottery or textiles. Blue pottery, ever so elegant and always fragile, is a Craft, the pink city is celebrated for.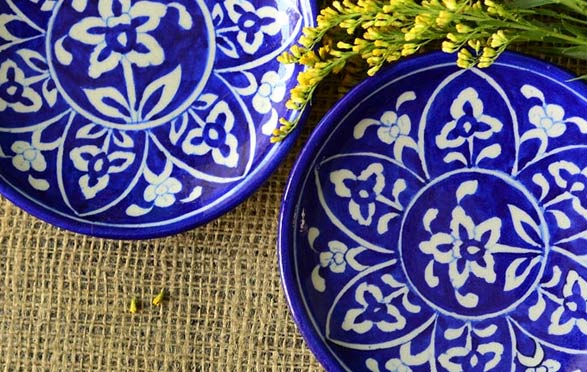 The name 'blue pottery' comes from the eye-catching blue dye that is used to color the pottery. Some of the pottery is semi-transparent and most are decorated with animal and bird motifs. The pottery has a unique appearance as it is made using Egyptian paste, glazed and low-fired. This is an artform that stands distinguished from all other forms of pottery owing to its usage of a special dough prepared by mixing quartz stone powder, powdered glass, Multani Mitti (Fuller's Earth), borax, gum and water. It is the only pottery in the world that does not use clay. The technique beautifully produces decorative items like tiles, door knobs, pots, vases and plates.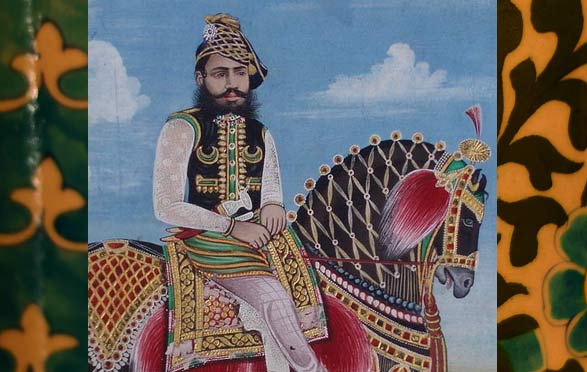 The history of the art of pottery is as old as the history of mankind, with the glazing techniques travelling to India from Central Asia and Middle East through several Islamic invasions while the Chinese porcelain continued to be imported to the Indian courts.  Founded in 1727 by Sawai Jai Singh I, the historic city of Jaipur was well established as a thriving art centre. Blue Pottery took an interesting route in finding its home in Jaipur. Ram Singh II attended a kite flying session and watched two brothers from Achnera bring down the royal kites of his kite masters. Intrigued, he found the secret; they were potters by profession and had coated their strings with the same blue green glass that they used for their pots. Sawai Ram Singh II was impressed so he invited the brothers to stay in Jaipur and teach this unique form of glazed pottery at his new art school.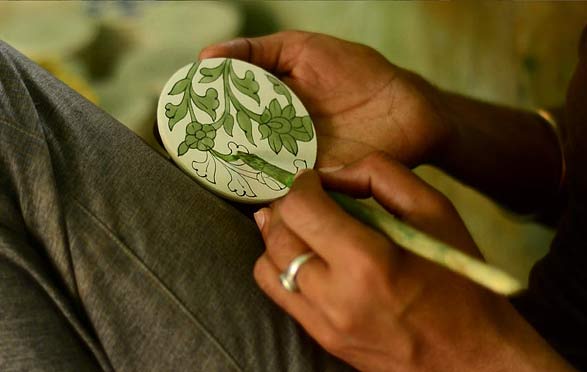 Blue colour, derived from cobalt oxide, green derived from copper oxide and white, other non-conventional colors, such as yellow and brown adorn this pottery kind.The traditional patterns and motifs in blue pottery are of Persian origins. The craftsmen have developed contemporary patterns too including floral, geometric designs, animals, birds as well as many deities like Goddess 'Durga' and Lord 'Ganesh'.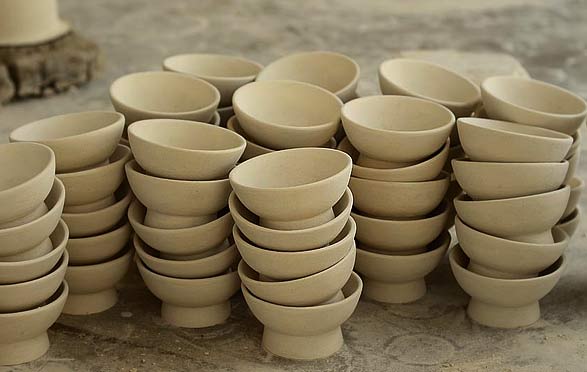 The process of making blue pottery is tedious and time-consuming.The dough for molding is prepared by mixing the key five ingredients, previously mentioned.  It is then rolled and flattened to the form of a 4-5 millimeter thick 'Chapatti' (pancake) which is put into moulds with a mixture of fne 'Bajri'(stones) and 'Raakh' (ash made from burnt wood). The mold is now turned upside down and removed, and the dough obtained is left to dry. The pottery item, cleaned and shaped, is rubbed with 'Regmaal' to polish the surface. It is then dipped in a solution of quartz powder, powdered glass, edible flour (maida) and water and dried. A design is made on the dried, coated vessel with a solution of cobalt oxide and edible gum and the coloring is done by using oxides of various metals. These oxides are mixed with edible gum and then ground on the stone and applied using a brush.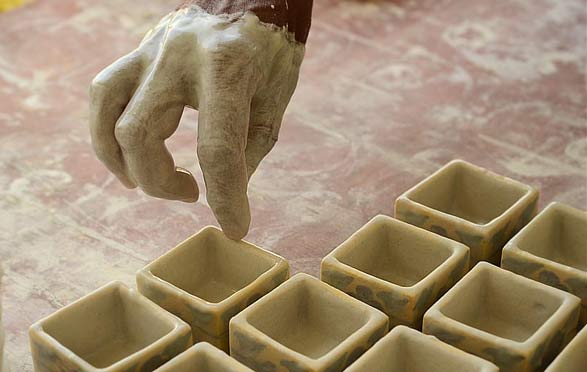 What gives the final touch is a coating of glaze, done on the products by mixing powdered glass, borax, zinc oxide, potassium nitrate and Boric acid. This mixture is melted and cooled to form small pebbles which are ground to a powdered form and coated on the vessel after mixing with water and maida. Finally, the prepared products are heated in the closed kiln fuelled with charcoal at temperatures of 800 to 850 degrees Celsius.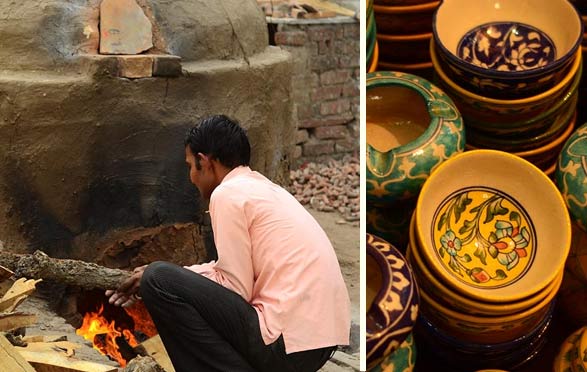 This beautiful craft continues to be the outcome of the creative expression and skill of the craftsmen. Over the years the craft was kept alive by her Highness Gayatri Devi who widely promoted Blue Pottery. It received a much needed boost in the 1960's as internationally renowned artist; Kripal Singh Shekhawat entered the field of blue pottery. It thrives in many corners of the city and surfaces as an ancient foreign technique, evolved through time to make our own.
Buy Blue Pottery Online ~ Shop.gaatha.com