Myriad are the terrains of this surface… patterned across the span by its local, to tell tales of their patch…. Do they weave flora on it, or dig minerals from deep within, is it to live through the harsh rocky mountains… surviving the subzero climates to emerge with the rising summer sun and melting glaciers…. white as flakes, soft as the undercoat of the goat dotting their clear blue skies… Or imitating the lush tropical forests offering not just their silhouettes but also colours to fill them….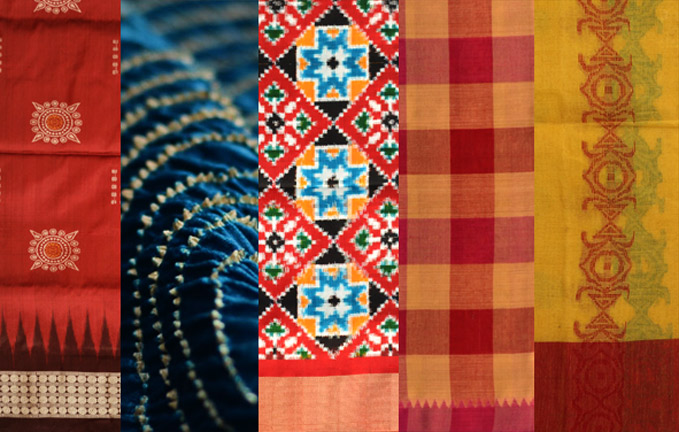 And as we touch the shores, waves recede to bare naked the rocks beneath… they have taken forms over centuries… of curves that fascinated life and carried in their crevices cradles to comfort their fragility… for years… they have shone like gold and silver on the towering temples and palaces… all tiny mirrors of that world within, human ambition needles in and out of…the terrain of this fabric…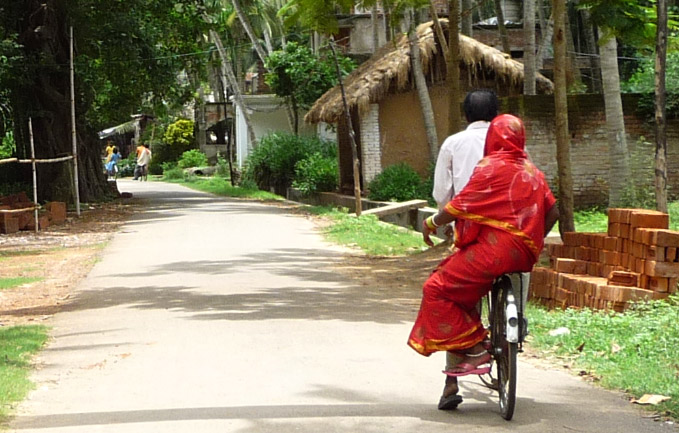 A stretch of five yards and a half draped around me… speaks to me of the times, terrains, of people and their aspirations across this patch of earth on the planet… Saree… one of the most common form of Indian clothing, worn by women of city and village, of generations previous and new alike…. is a canvas that allows flavours of individuality to blossom… across the subcontinent…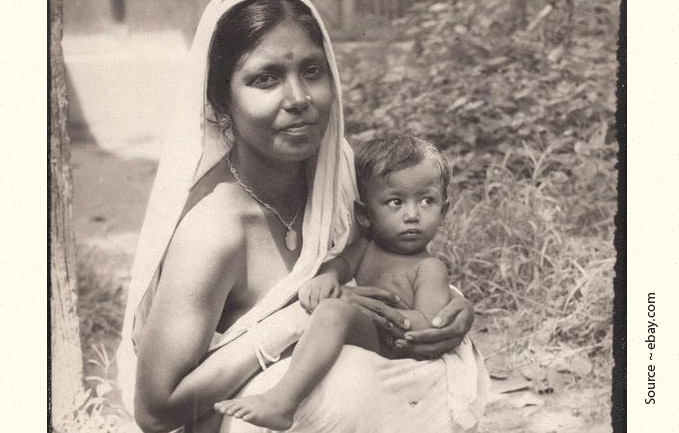 Going back in time, the garments worn in Vedic period mainly included a single cloth wrapped around the whole body and draped over shoulders for reasons aesthetic and functional. Victorian era saw Bengal take up to covering torso with blouses for the first time. Women not wearing blouses under their saris did not suit Victorian society, which had its own ideas of propriety and blouses increasingly became a norm. The term 'blouse' and 'petticoat', both of English origin made a leap into the Indian vocabulary in this era.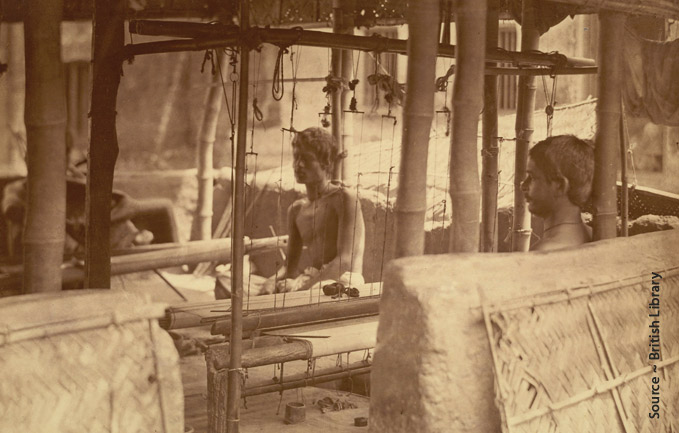 Bengal has always been known as a center for fine cotton weaving, be it in the Roman empire Mosul (Iraq), where European traders are said to have first encountered the cloth. Although this view has the fabric named after the city where Europeans first encountered it (Mosul), the fabric is believed to have originated in Dhakeshwari in Bengal. Bengali muslin was traded throughout the Muslim world… from the Middle East to Southeast Asia…. and far…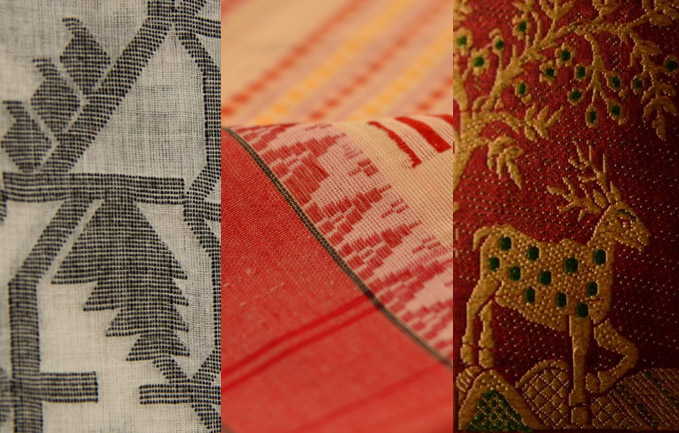 Even today Bengal is famous for its weaving tradition…. many small towns and villages like Fulia, Baluchari, Begampur, Atpur are keeping this culture alive. Begampur is a small town famous for its saree weaving in Hooghly district, these sarees can be identified by their loosely woven, light-weight and translucent made and have contrasting borders in red, black, purple, orange etc. These are also emphasized by a serrated edge motif. Narrow borders are woven with designs of a variety of stripes and figured motifs using dyed cotton yarn on the weft.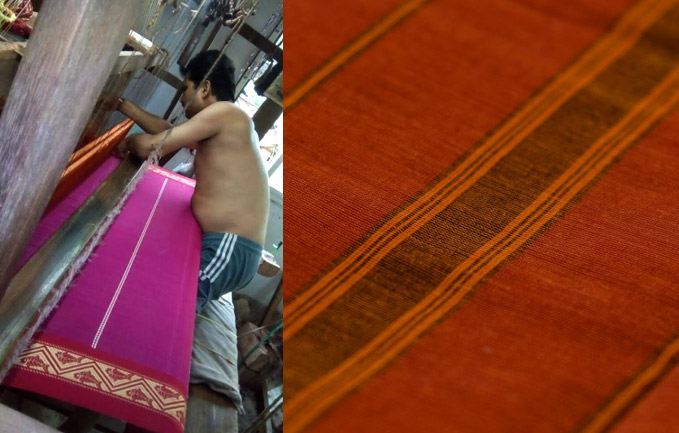 Cotton sarees are locally known as 'Matapar' sarees, which means they have simple borders without any ornamentation and are woven with coarser cotton yarn. They come mainly in colored stripes and check patterns, with designs in the border.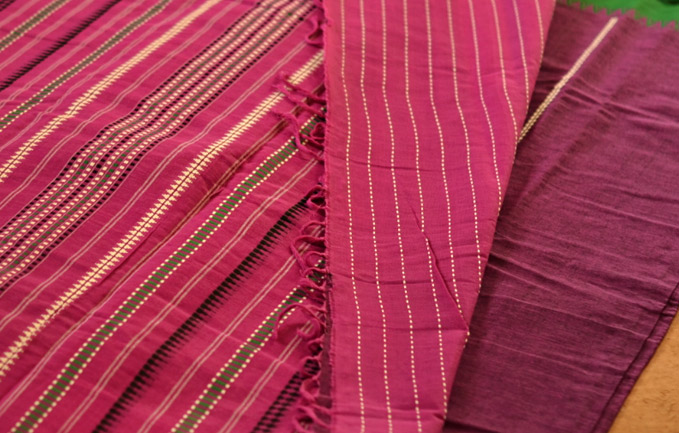 The process of making a saree starts with procuring of cotton threads. Bundles of cotton threads are bought from the factory or local market. The starch used for sizing is mainly sage, arrowroot, rice or wheat. They are first washed to remove any chemicals. After a couple of washes, on the bases of colour and design, the yarn is dipped in boiling coloured water for dyeing. Threads are wound on bamboo drums to feed them into the loom for weaving. Today, sectional warping machines are used for warping and are replacing the age old street warping practice. Weavers use a pit loom or frame loom for weaving Begampuri saree with extra warp of 2/100s or 2/80s cotton yarn.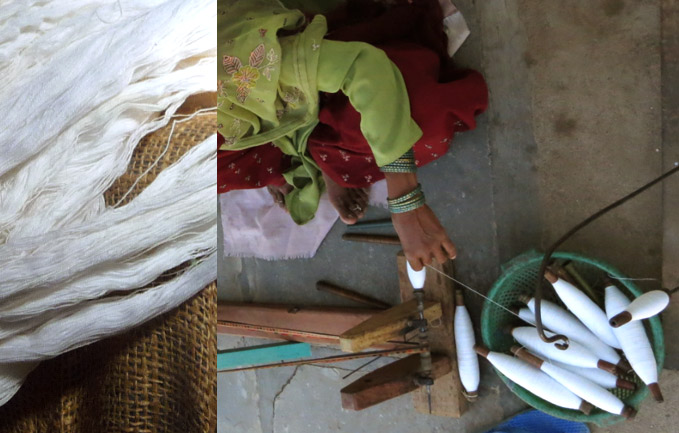 Every saree is characterised by the design on its Border, Pallav and Body. The simplest of these sarees take about 10-12 hours to weave. More intricate designs could even take 5-6 days to complete.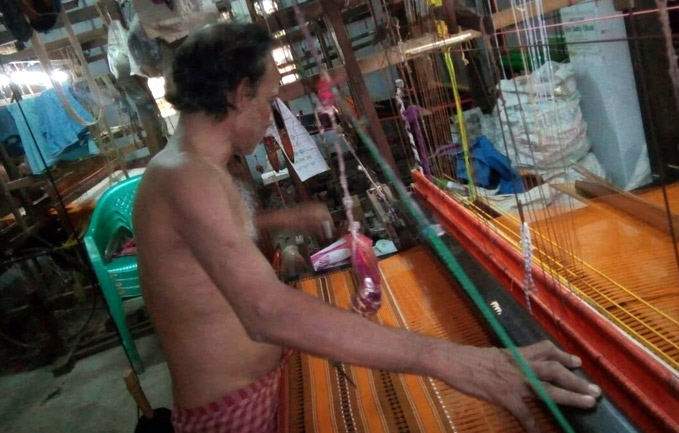 For a long time handloom weavers of the region were making only 'Matapar' saris. In the cluster interventions by government and local organisations, weavers were given training's in designing, dyeing, preparatory processes like drum warping, sizing etc. This resulted in opening their imagination to producing newer varieties. Attention to producing quality cotton sarees by adopting new techniques and modifications is a priority in the making process now.
Images by ~ Begampur Handloom Cluster Society
Buy handloom Saree online ~ shop.gaatha.com