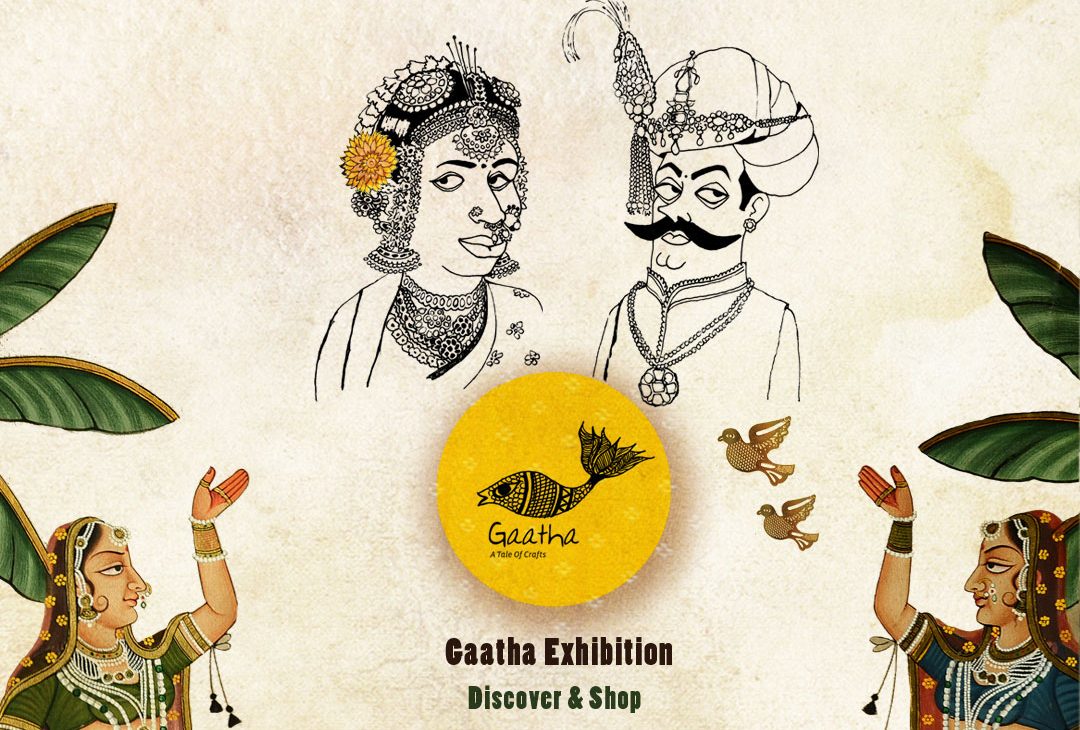 In an era driven by industry, we bring you one step closer to a world of handmade treasures
from the interiors of India.
We bring you first ever exhibition showcasing some of our most coveted handmade pieces.
Please come and grace the exhibition with your lovely presence.

13th Jan 12.00PM to 8.00PM
14th Jan 11.00PM to 8.00PM
15th Jan 11.00PM to 8.00PM
2023 at Bengaluru
Bangalore International Centre (BIC), 4th Main Rd, Stage 2, Domlur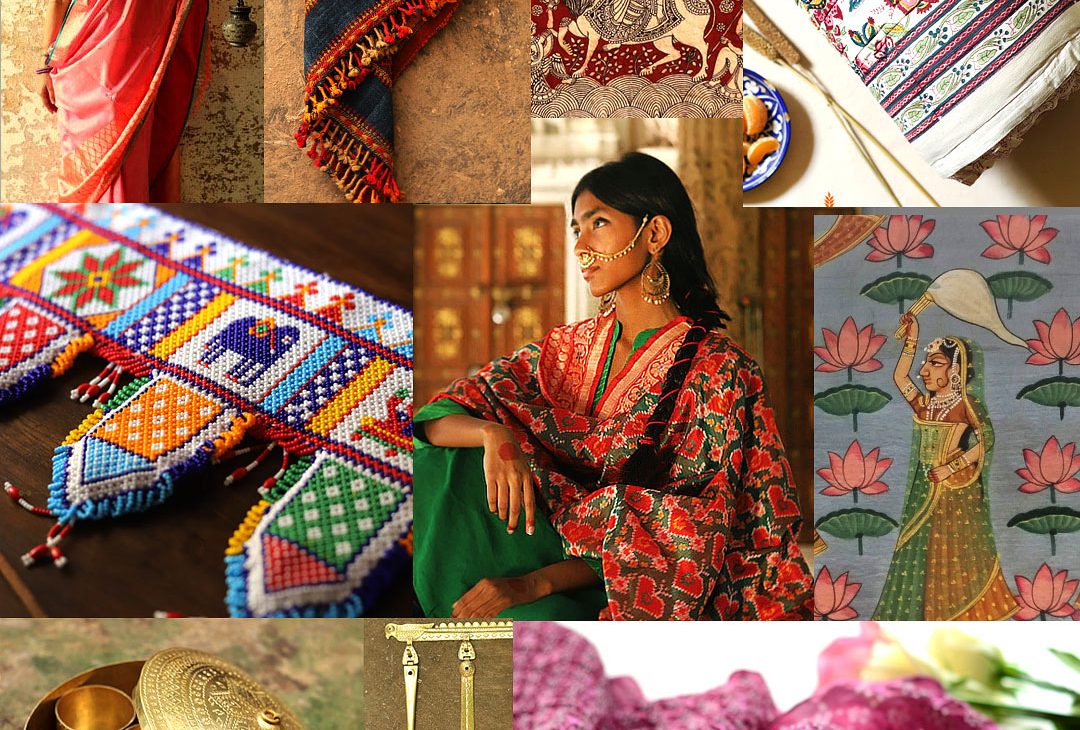 Featured Artists & Brands { Ground floor}
(textile, Apparel & Home decor )
Sufiyan Khatri, Awdhesh Kumar, KAP, Resha, Dahyabhai Kudecha, Jawaja Weavers Association, Vankar Babubhai, Ram Chandra Chohan, Hansiba / SEWA, Shakil Khatri, Marm, Resha, Aadikkaraa, Sarausi, Rusia, Vanu, Talha Khatri, Babubhai Luharia, one "O" Eight, Anil soni, Miharu, Saath, Sarausi, Bibaar, Jamnalal Kumhar, Satyanarayan Suthar, Trilok Thakur, Chgganlal, Sensesplay, Shailendra Nandkishor Bichhwe.. many more

---
Exclusive Painting Exhibition / Sale { First floor }

Pichwai Painting | Trilok Soni
Trilok Prakash Soni has made a niche but global following/market for his Shrinathji and Dwarkadheesh paintings. Besides catching the attention of numerous devotees around the world, he has secured national and international achievements including the National Award, acknowledging his contribution. More than three exhibitions of his works were conducted and conducted a workshop and demonstration on Pichwai paintings at international venues like Spring Fair in Birmingham in 2016 and at the National Gallery of Victoria in Australia. Some of his remarkable works are installed at the International Airport – T2, Chhatrapati Shivaji Maharaj Vastu Sangrahalaya, Mumbai and at the notable private houses such as the Adani house in Ahmedabad and many private and institutional venues. His other achievements include a workshop and
demonstration on Pichwai Paintings in the Crafts Museum, New Delhi; a solo show at the Lalit Kala Academy, Rabindra Bhawan in New Delhi and the Indian House of Art Gallery in Pune.

Devotees and connoisseurs, warmly welcomed this fresh perspective, especially the prestigious Ambani family, Mr. Amit Shah's family and many other reputed art aficionados. Exhibition inauguration and a book on the same subject was released by the chief minister of Gujarat, Mr. Vijay Rupani.
Mata ni pachedi | Kirit Chitara
Mata ni pachedi literally means "behind the mother goddess", and is a cloth that constitutes a temple of the goddess. When people of the nomadic Vaghari community of Gujarat were barred from entering temples, they made their own shrines with depictions of the Mother Goddess on cloth. This ingenuous solution is believed to be the origin of Mata ni Pachedi, the sacred art, which is now revered by all.
Whether it is the richly decorated with gold Pichwai paintings of Nathdwara, or the folk art of Mata ni Pachedi, Hindus have always decorated their temples and shrines with narrative illustrations that depict stories of the gods and goddesses.

Contact: 9328006304 ( WhatsApp ) | [email protected]
Gaatha, Ahmedabad – 380007 Gujarat, INDIA