Long ago a Gond leader was taking a stroll in the countryside. He was looking for something exquisite that would amuse his guests and make him an ideal host. After a hard day's walk, he found a pleasant place to sit, under a Mahua tree. As he went closer to the tree, he saw a pit filled with water and Mahua flowers.

More flowers gathered into that pit with every brush of the wind. There were birds sitting by the edge of it, carefree and chirping, fluttering their wings with gaiety. The leader sat besides the pit and drank the water. In no time he drifted into a state of joy and was dancing around the tree like those birds. He felt all the more connected with the world and concluded his quest with the discovery of Mahua.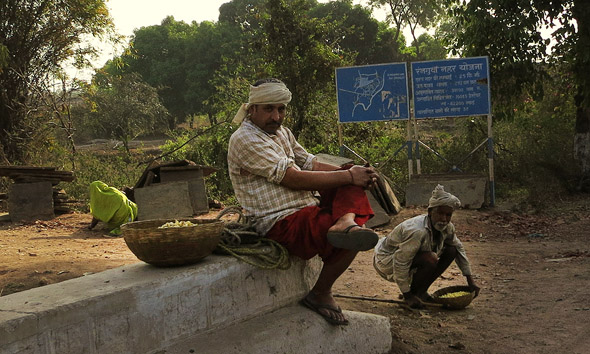 Since then, Gonds produce Mahua water. It is regarded as a divine gift and an essential ingredient of any ritual.