Following the trail of Indian fabrics through history takes us to some enticing stories in literature. Critical location of the Indian subcontinent welcomed trade and therefore indigenous fabrics from all parts of the world. Some of these fabrics also find recognition in the excerpts from an ancient epic "Dastan-e Amir Hamza Sahibqiran". The story narrates his adventures while coming face to face with warriors, kings, fairies, and mysterious creatures. When Emperor Akbar at the age of sixteen heard this tale, he commissioned his artist to create an illustrated version of the story. The version was presented to the emperor in 14 volumes, the parts of which survive till now. In the chapter "The Emperor's visit to Alqash's Bagh-e-Bedad and of the festivities held in that heavenly abode" there is mention of several kinds of crafts and fabrics of India of the times. It says that on the arrival of Emperor, Alqash welcomed him with an elaborate procession: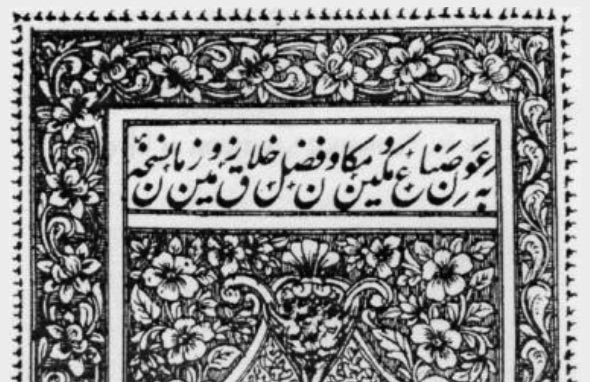 "Alqash, escorted by his sons and aides-de-camp, came out with the throne to welcome his sovereign lord. By his side were forty elephants clad in sheets of brocade and fitted out with bejeweled howdahs and litters worked with gold-inlay. There were two equerries for each bridle who led the horse from halters woven of gold thread. The grooms wore golden bracelets and silken cords with fringe round their heads. They were dressed in drawers of Gujarati Mashru, jerkins of broadcloth and all the while keeping watch on the animals they whisked right and left and fore and aft, with massive fly-flaps, of which each strand was strung with pearls and the handles were worked in gold-inlay. Then were brought thousands of bolts of brocade, damask silk, chanaboot, mashru and gulbadan. Delicate and elegant kerchiefs, double breadth mantles, turban clothes, Gujarati, jamdani, kamdani, mahmoudi, chandeli, shabnam, chaqan, tar-shumar, tar-andam, muslin, gach, neno, nen-sukh, tanzeb etc. And for winter raiments were pairs of shawls, kerchiefs, palms, neckerchiefs, jamawar, pectorals, long gowns, quilted cloaks, kalicha, cloaks and long coats, all decorously presented in excellent taste over silver trays and salvers."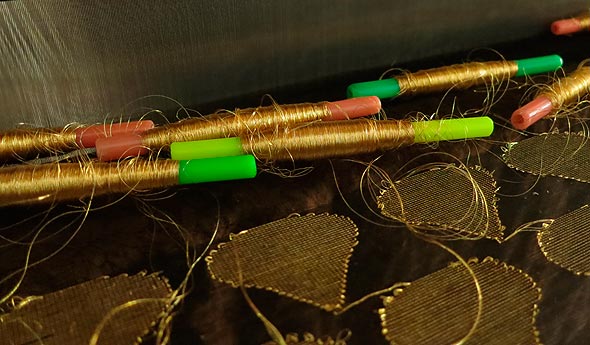 (Translated from urdu by Musharraf Ali Farooqi)
MUSHARRAF ALI FAROOQI is an author, novelist and translator. He was born in 1968 in Hyderabad, Pakistan, and now divides his time between Toronto and Karachi.